Wyndham Destinations Provides Company-Wide Update In Regards to COVID-19
Thursday, March 26, 2020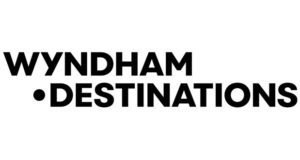 Wyndham Destinations has just announced its decision to withdraw its full-year 2020 guidance as well as provide business updates regarding the impact COVID-19 has had on the company, the travel industry, and the world economy.
Wyndham Destinations' CEO Michael D. Brown stated:
"At Wyndham Destinations, our priority remains the safety and well-being of our owners, guests and associates. As the travel industry is currently being impacted by COVID-19 in unprecedented ways, we are working around the clock to ensure the safety of all of our constituents and the continuity of our business. The travel industry will endure, vacation time will remain as important as ever, and we will get through this difficult time. Our organization is squarely focused on taking the right steps to ensure that we are in the best position to welcome back our owners, members and guests as soon as possible. Even if leisure travel is suspended for an extended period, we have the cash and liquidity necessary to sustain the business."
The company is providing its stakeholders updates in regards to financial performance, liquidity, and the actions being taken to help ensure the care for both owners and associates.
Owners and Guests — With the goal to keep both employees and guests safe, Wyndham implemented a reservation freeze from March 18 through April 30, as well as cancelling all existing reservations during this same time period. Customers can call the company's expanding at-home call center to rebook their vacations. They are also providing real-time updates on the COVID-19 information page on their official website.
Resorts — With the goal of limiting the spread of COVID-19, most Wyndham Vacation Club properties are either already closed or are in the process of being closed. All common areas and amenities at any Wyndham-managed property have been closed since March 15.
Update on 2020 Outlook — Just last month on February 26, Wyndham provided first quarter and full-year 2020 guidance that didn't include impact of COVID-19. Due to the fluidity and of the current world environment, they have withdrawn its guidance until there is a better grasp on the length and the depth of reduced vacationing for the company.
Business Performance — Due to cancellations and declines in tourism near Wyndham's sales center, the company has experienced significant declines in vacation ownership interest. In January and February of 2020, tours were 9% higher year-over-year, but March experienced dramatic declines which is estimated to be a 55% year-over-year decline for the month and 17% for the first quarter. Due to these trends and the state of the virus, Wyndham does not anticipate any vacation ownership interest in the month of April.
Balance Sheet — Wyndham's leverage ratio was 2.7x at the end of February. To err on the side of caution and to ensure adequate liquidity for a sustained period of time, Wyndham has also recently fully drew its $1 billion Revolving Credit Facility to help increase its cash position and keep financial flexibility. On March 25, Wyndham had cash and cash equivalents of just over $1 billion with the next long-term debt maturity of $250 million secured note due in March 2021.
Wyndham is further improving liquidity by reducing capital expenditures, inventory spending, and operating expenses. They are also suspending share repurchases at this time.
Brown added:
"We know that in times of uncertainty, people want to spend time with family and friends. As restrictions on global travel are eased, we are well positioned to deliver great vacations to the nearly 880,000 owner families and 4 million exchange members who have entrusted us for a lifetime of travel. We're eager to welcome them back to their resorts as soon as circumstances allow."
To learn more about Wyndham's decisions regarding COVID-19, please visit their official website.