Wyndham Destinations Reopens Two Resorts In St. Thomas
Thursday, December 17, 2020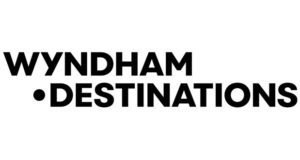 Wyndham Destinations has announced that they will officially be reopening two of their resort properties located on the island of St. Thomas today—Limetree Beach Resort by Club Wyndham and Club Wyndham Elysian Beach Resort.
After being closed for three years, Limetree Beach Resort by Club Wyndham (formerly known as Bluebeard's Beach Club) welcomed back owners and guests with new and renovated suites and amenities. The resort now features seven buildings and 74 revamped suites. They all feature a kitchenette, living and dining areas, and a private balcony. There are also 10 brand new suites located on an oceanfront peninsula with stunning views of the Caribbean Sea.
Limetree Beach Resort also offers a number of updated amenities such as beach cabanas, a new restaurant, BBQ grills, and a renovated pool with a swim-up bar.
Located in Frenchman's Bay, guests at Limetree Beach Resort have prime access to the downtown shopping district, Coral World Ocean Park, and the St. Thomas Skyrise.
"This is a truly exciting announcement for our owners, guests and associates who have eagerly anticipated the re-opening of this stunning Caribbean resort," said Kevin Maciulewicz, senior vice president of resort operations at Wyndham Vacation Clubs. "After nearly three years of renovation efforts to offer a premier resort experience, we are proud to offer even more space and amenities at this beloved vacation spot."
Club Wyndham Elysian Beach Resort is situated on the eastern end of St. Thomas and features 69 refurbished suites and refreshed amenities prepared for returning owners and guests.
This resort boasts studio and one-bedroom suite layouts with access to a private beach and natural cove. These units sleep two to four guests. The one-bedroom suites feature a full kitchen and laundry machines, while the studios offer a microwave, mini fridge, toaster, and coffee maker.
"We are so grateful to all of our associates in St. Thomas for their role in getting these resorts operational again," said Maciulewicz. "It is a true testament to their resilience – and the resilience of the larger St. Thomas community—that we are now back and better than ever."
Learn more about Wyndham Destinations and their portfolio of resorts by visiting their website.