Interval International Announces New Affiliation With Celebrity Travelers Club at Planet Hollywood Beach Resort Costa Rica
Wednesday, July 7, 2021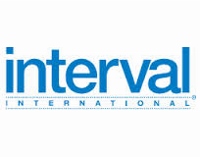 Leading vacation ownership exchange company Interval International has just released information on its newest affiliation with the Celebrity Travelers Club at Planet Hollywood Beach Resort Costa Rica, an all-inclusive, five-star resort located on the Papagayo Peninsula widely known for its distinct Hollywood-themed experiences.
Interval International Senior VP of Global Business Development Marcos Agostini stated:
"With its unique branded offerings and extensive amenities, Planet Hollywood Beach Resort provides an incredible vacation experience for all ages. They've truly taken the all-inclusive concept to the next level, and we're thrilled to have this landmark property as part of our growing global network."
President of Celebrity Travelers Club at Planet Hollywood Beach Resort, Rinaldo Fernández added:
"Our relationship with Interval is an extension of our brand promise to provide guests with world-class vacations. We are excited to welcome Interval members to this natural paradise, and to present our members with access to Interval's high-quality benefits and travel offerings."
Planet Hollywood Beach Resort Costa Rica is a 2020 TripAdvisor Travelers Choice award winner thanks to its on-site and nearby amenities. The property is home to 294 luxury suites, PH Spa and Beauty Bar, seven restaurants, six bars, two swimming pools, a splash zone, and a fitness center. The brand's focus on helping travelers "vacation like a star" is accomplished through its impressive Hollywood memorabilia, weekly Oscar nights, and movie character appearances. Other unique offerings include guests' ability to create a soundtrack to their vacation through music themes and unlimited high-speed WiFi throughout the property. Younger vacationers will also love the Stars Kids Club with activities like a Walk of Fame scavenger hunt, Planet Hollywood TV, and Starlets Hall of Fame parties.
Outside of the resort, there are plenty of excursions to take part in. The Papagayo Peninsula is loved for its variety of outdoor activities like snorkeling, sailing, and zip-lining. Guests will find that the area includes impressive attractions like over 30 beaches, an 18-hole golf course, wildlife refuges, and national parks.
Members of Planet Hollywood Beach Resort Costa Rica's Celebrity Travelers Club will be enrolled into one of Interval International's levels of membership depending on their CTC tier.
Movie Star and Director members will be enrolled as individual Interval Gold® members which includes access to benefits like Interval Options®, ShortStay Exchange®, Hertz Gold Plus Rewards®, VIP Concierge℠, Golf Connection, Dining Connection, and City Guides. Producer and Legan tier members will join Interval Platinum®, which offers all the same benefits as Interval Gold®, plus other features like additional Getaway discounts, Platinum Escapes, up to five free Guest Certificates each membership year, priority Getaway viewing, and more.
To learn more about this affiliation, please visit Interval International's official website.