Branson's Nantucket Chooses Interval International as Exchange Provider
Friday, September 9, 2022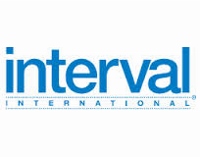 Interval International, a leader in the vacation ownership external exchange industry, has announced its official agreement with Branson's Nantucket, LLC. Through this agreement, Interval International welcomes two luxury waterfront resorts to its extensive network of affiliated properties located all across the globe. The long-term affiliation includes Branson's Nantucket Villas and Tower in Branson, Missouri, and a nearby development that is currently under construction.
Through this agreement, future owners with Branson's Nantucket can access Interval's continuously growing network of more than 3,000 resorts worldwide.
"We are thrilled to be providing our owners with the opportunity to access Interval's exciting variety of excellent travel offerings," said Jerald Ridgway, vice president of sales, Branson's Nantucket, LLC. "Interval is recognized for its quality network and steadfast commitment to excellence. With this affiliation, our owners can receive even more value from their ownership."
Now that Branson's Nantucket is affiliated with Interval International, new owners will automatically be enrolled as Interval Gold® members with access to several upgraded benefits. This includes Interval Options®, ShortStay Exchange®, savings on vacation rentals and dining, deals on hotel booking, and 24/7 Concierge services.
"With the continued growth of the timeshare industry and the ongoing expansion of our resort network in the U.S. and abroad, we are thrilled to establish a relationship with this leading independent developer," said Marcos Agostini, senior vice president of global business development. "In addition to the many entertainment and family-friendly attractions that Branson offers, vacationers can enjoy the incredible natural surroundings as well as the terrific amenities available at these beautiful properties."
Learn more about Interval International on the company's website.