Wyndham Destinations Wins Big at HM Awards for Hotel Excellence
Wednesday, December 7, 2022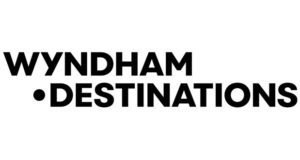 Wyndham Destinations Asia Pacific was awarded several accolades at the HM Magazine Hotel Management Awards. The company received three awards at The Star Event Centre in Sydney including Asia Pacific Hotelier of the Year for President and Managing Director, International Operations, Barry Robinson.
The HM Awards for Hotel and Accommodation Excellence are the most prestigious industry awards in the region. The ceremony celebrates the best properties, departments, people, chains, and brands. More than 1,5000 nominations are made each year with more than 40 category winners.
This year's ceremony featured a crowd of more than 1,000 hotel industry professionals. It was the 20th time the HM Awards have been held.
Barry Robinson commented:
"While I am humbled and thankful for this award, it is a wonderful recognition of the hard work performed by our entire Asia Pacific team. The industry has been through a tough time, and I am proud of the way our teams have responded. They have pulled together to offer unique experiences and a real point of difference at our hotels and resorts. They have also brought innovation to the way we recruit and retain staff. Travel is back, and thanks to the team's laser focus, our Club Wyndham vacation clubs, and managed resorts are in the best position possible to offer elevated experiences to our club members and guests."
Wyndham Destinations Asia Pacific Talent Development Manager, Katherine Ireland, was awarded Human Resources Associate of the Year. Additionally, Alvyn Chandra of Club Wyndham Denarau Island in Fiji was recognized as Hotel Engineer of the Year, and Rose Tubuitamana, Housekeeping Manager at Club Wyndham Denarau Island was highly praised in the Housekeeper of the Year category.
Learn more about Wyndham Destinations and their 70 hotels and resorts across the Asia Pacific region by visiting their website.
–>