Marriott Vacations Worldwide Adds Stephanie Sobeck Butera to its Executive Leadership Team
Friday, January 6, 2023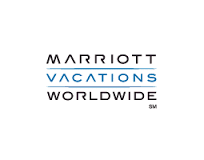 Marriott Vacations Worldwide has announced that Stephanie Sobeck Butera has been named Executive Vice President and Chief Operating Officer of Hyatt Vacation Ownership. As part of this new appointment, Ms. Butera is now part of the Company's Executive Leadership Team and will continue reporting to John El. Geller, Jr. and Brian Miller.
Butera has worked in the industry for nearly 25 years developing, operating, and leading mid and upscale leisure products and customer service strategies. Throughout this long and successful career, Stephanie Sobeck Butera has held various leadership roles across many departments including sales operations, development, asset management, customer service, inventory management, and financial planning.
Ms. Butera first joined Marriott Vacation Club International in 1999 and quickly rose in various leadership roles within the company. She has held positions overseeing project delivery in the Company's European region and then served as project director of Sales & Marketing for key properties within the portfolio.
Following this, she joined The Ritz-Carlton Destination Club to lead the regional sales, marketing, and asset management teams. Before her current role with Hyatt Vacation Ownership, Ms. Butera held numerous positions at Marriott Vacations Worldwide serving as Senior Vice President, Vacation Ownership for the Americas, Florida, Mexico, and the Caribbean. There, she developed, led, and grew the Marriott Vacations Worldwide resort portfolio.
"Stephanie has repeatedly demonstrated her ability to lead successfully through ever-changing business environments, define a vision and build a strategy to get there, and unite teams to deliver value to our stakeholders," said Mr. Geller, President & Chief Executive Officer of MVW. "Her promotion is a testament to leadership development opportunities at our company, and I believe she will play a critical part in our future with her commitment to leading a caring culture that drives results."
In serving as the Senior Vice President and Chief Operating Officer of Hyatt Vacation Ownership, Stephanie led the integration of Welk Resorts following its acquisition by MVW in 2021.
Learn more about Marriott Vacations Worldwide on the company's website.