Interval International and Divi Resorts Sign Multi-Year Agreement
Monday, January 19, 2015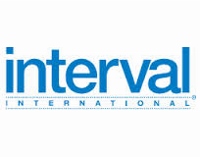 Interval International has announced that they have signed a multi-year contract with Divi Resorts. With this agreement, Interval International members will be able to book reservations at the Divi Resorts, and Divi owners will have the chance to join in Interval's timeshare exchange program.
For Divi, Interval will also provide support with membership enrollment, reservation services, and general education on timeshare exchange for its staff and owners.
As a prominent timeshare group in the Caribbean, Divi Resorts owns seven properties across the region, including the new Divi Vacation Club.
These properties include:
The Divi Vacation Club premiered on January 1, 2015. As a points-based program, the Club allows members to use their annual points to book vacations at any of Divi's seven resorts. With this new affiliation agreement, all Divi and Divi Vacation Club owners will have the opportunity to enroll in Interval Platinum®, allowing them to travel to an additional 2,900 resorts around the world.
President of Divi Management Group, Marco Galaverna shared,
"Divi Resorts continues to make substantial investments in the development and upgrade of our properties across the Caribbean. We are committed to delivering exceptional vacations and believe that Interval's network of high-quality resorts meets the needs of our members. In conjunction with this exciting news, we are pleased to introduce Divi Vacation Club, which Interval's seasoned team played a critical role in bringing to market. This cutting-edge product will offer members a variety of ways to utilize their vacation time."
It should be noted that although this is a new agreement for the two groups, they do have a history. Divi Resorts was once affiliated with Interval International's network. After a brief hiatus, the two have decided to renew their partnership.
President of Interval International, David C. Gilbert added, "Interval is proud to welcome back Divi Resorts and to be a part of this important chapter in the company's evolution. Our relationship with this market leader further solidifies our extensive presence in this tremendously popular region."
To learn more about Interval International membership, visit IntervalWorld.com.