Interval International Adds New Club Intrawest Property
Monday, April 13, 2015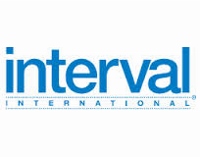 Interval International has added a new resort to their timeshare exchange network, Club Intrawest—Ucluelet.
Located on Vancouver Island, Club Intrawest—Ucluelet is quickly becoming one of the club's most popular resorts. Not only is it located right on the waterfront, but it is just minutes away from the Pacific Rim National Park Reserve.
Club Intrawest President, Trevor Bruno, shared, "Much like our other resorts, Ucluelet is situated in a one-of-a-kind setting that offers extraordinary opportunities for outdoor activities. Our off-the-beaten-path locations appeal to our discerning Members, many of whom travel the world seeking unique vacations combined with high-end services and amenities."
Ucluelet and it's surroundings offers something for almost every type of vacationer. The area offers a variety of mountains, rainforests, trails, and beaches. While staying at the resort, guests can hike the Wild Pacific Trail, surf at Wickaninnish Beach, whale watch in Barkley Sound, and even kayak along the harbor. So, whether you're looking to explore the outdoors or simply relax on the beach, you're sure to have an amazing vacation.
Recently, the resort underwent a complete renovation. The one- and two-bedroom units were updated with modern furniture and decor. All units are housed inside private vacation villas and feature full kitchens, patios, and balconies that offer views of the marina or inlet.
Interval's senior vice president of resort sales and marketing, Bryan Ten Broek, said, "Club Intrawest—Ucluelet is paradise for nature lovers. It's an impressive addition to Intrawest's exceptional portfolio of properties in ski, beach and golf destinations. We are thrilled to welcome another of its resorts to our network."
To learn more about Club Intrawest—Ucluelet, visit SellMyTimeshareNow.com.