Diamond Resorts Acquire Intrawest Resort Club Group
Tuesday, December 1, 2015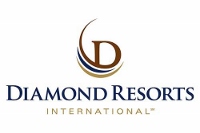 Diamond Resorts, a Las Vegas based timeshare developer, acquired Intrawest Resort Club Group (IRCG) for $85 million. The acquisition is expected to be finished within the first quarter of 2016. This will give Diamond Resorts ownership of nine IRCG properties primarily in Canada, California, Florida and Mexico.
"We are acquiring a business with a very strong member base and a set of high quality resorts that will complement our portfolio, and we look forward to building a mutually beneficial relationship with Intrawest beyond this transaction," Diamond Resorts CEO David Palmer said in a statement.
This purchase comes on the heels of another Diamond Resorts acquisition of five Gold Key Resorts properties located on the east coast. That deal, in addition to this newest transaction with Intrawest, will give Diamond Resorts more than 100 properties worldwide.
Click here for more information about Diamond Resorts.