Interval International Adds Turks and Caicos Resort to Affiliates
Wednesday, May 4, 2016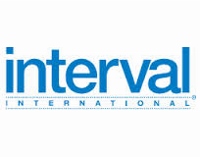 Leading external exchange and vacation services company, Interval International, has recently added Caribbean Vacation Club at Turtle Cove Inn and Residences to its impressive collection of affiliated resort properties. This vacation ownership property resides in Turtle Cove harbor on one of the seven main islands of Turks and Caicos, making it a highly desirable vacation destination.
The resort is currently being renovated and will soon offer studio, one-, and two-bedroom units with stunning decor and beautiful finishes. Each will come well-equipped with full kitchens, flat-screen TVs, BOSE sound systems, and private balconies with breathtaking water views. Amenities currently available include an on-site restaurant, swimming pool, concierge, and free wireless Internet access.
"We've assembled a team of skilled professionals and designed our club concept incorporating best practices in shared ownership. Plans are underway for additional club locations in Providenciales, with our second property currently under construction," said Caribbean Vacation Club's principal and experience developer, Doug Crawley. "The affiliation with Interval, an innovative industry leader, makes for a winning combination."
Planned amenities for Caribbean Vacation Club at Turtle Cove Inn and Residences include a spa, fitness center, pool deck, roof-top cabanas with ocean views, convenience store, and laundry facilities.
Nearby the resort, visitors can find boat and bike rentals, fishing spots, scuba diving, and snorkeling. Turks and Caicos is well known for its pristine beaches, impeccable coral reefs, warm weather year-round, and ample outdoor exploration opportunities.
Those who buy at Caribbean Vacation Club at Turtle Cove Inn and Residences will become Club Interval Gold members, giving them a high level of exchange flexibility with Interval International. There is also opportunity to upgrade member benefits and services that can be enjoyed outside of the resort such as a variety of discounts and services offered through Interval International programs. These benefits include the ability to use points toward a cruise, tour, golf, or spa vacation; discounts on vacation rentals, rental cars, hotels, and restaurants; and personal 24/7 assistance.
Learn more about Interval International's member benefit programs and their other resort affiliates by visiting their website.