Diamond Resorts to Be Bought by Apollo Global Management
Wednesday, June 29, 2016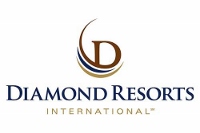 Just reported this morning, Diamond Resorts International has agreed to be bought by private equity firm Apollo Global Management LLC for $2.2 billion dollars.
Apollo will pay $30.25 per share—a 26% premium over Diamond's closing share price Tuesday. This offer is 58% more than Diamond Resorts' closing share price on February 24th. At that time, the company had said they were exploring strategic alternatives for growth.
Shares for Diamond Resorts rose to $29.92 in early morning trading. The shares had fallen 23% in this past year through Tuesday.
"We look forward to bringing Apollo's resources to bear and working with the Diamond Resorts team to continue to grow and enhance their business," said David Sambur, an Apollo partner.
Apollo Global Management has a history of placing big bets on hospitality companies. Last year, they sold Great Wolf Resorts Inc. to Centerbridge Partners. They also hold large stakes in Norwegian Cruise Line Holding Ltd. and Caesars Entertainment Corp. Caesars and Diamond Resorts are both based in Las Vegas and are major employers there.
The deal is anticipated to close in the next couple of months. It is subject to regulatory approvals and customary closing conditions. Diamond Resorts' common shares will no longer be listed publicly after the deal has been finalized.