Interval International Adds New Affiliate Club in Brazil
Thursday, July 14, 2016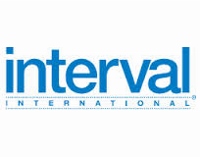 The world's second largest timeshare exchange company just added another vacation club to its list of affiliated resorts. Terra Mar & Privilege, a new luxury vacation ownership brand based in Brazil, has reached an agreement with Interval to incorporate its premier resort, the Pousada Terra & Mar hotel, into its exchange catalogue.
The announcement comes as the leadership at Terra Mar & Privilege are realizing how beneficial offering an ownership option can be. Rogerio Montes, developer for Terra Mar & Privilege, said:
"After being involved in the hospitality industry in Bahia for nearly 15 years and studying shared ownership, we made the decision to add a timeshare component to complement our boutique property. We are confident that this will help leverage existing amenities and generate a more stable year-round occupancy. The support of Interval's experienced team has been very valuable and its innovative technology is proving to be integral to our sales process."
Interval International is excited about the potential that the new affiliation brings, as well. "Shared ownership continues to be an attractive option for developers to diversify their product offerings and generate additional revenue sources, no matter the type or size of the operation," said Marcos Agostini, senior vice president of resort sales and business development for Latin America. "The club offers its members and guests an unspoiled location in which to enjoy a host of outdoor activities."
Located in the Brazilian state of Bahia, on the scenic Marau Peninsula, Pousada Terra & Mar provides a luxury beachside resort in the quiet fishing village of Barra Grande. The resort offers quaint, private accommodations on resort grounds that feature a swimming pool, restaurant, game room, WiFi, and unparalleled access to the beautiful beaches not far away. Owners at the resort will immediately become members of Interval International, and can exchange their timeshare units for accommodations at Interval affiliated resorts around the world.
For more information about Interval International or their new affiliation with Terra Mar & Privilege, visit their official website.