Panama-Based Mega Vacations Club Affiliates with Interval International
Monday, August 29, 2016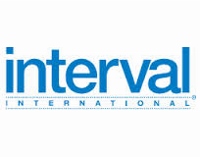 Interval International, one of the world's top timeshare exchange companies, has continued to expand its catalogue of affiliated resorts. Mega Vacations Club, owned and operated by Megapolis Investment Group, has decided to affiliate two of its Panama City resorts with Interval, opening their doors to more travelers and timeshare owners from around the world.
Mega Vacations Club includes two resorts located in the Punta Patilla area of Panama City. The first comprises more than 1,500 rooms in the Hard Rock Hotel Panama Megapolis, and the second is at the Radisson Decapolis Hotel.
The Hard Rock Hotel Panama Megapolis is noted for its unique decor and rock and roll-inspired amenities and furnishings. The 66-story tower includes free WiFi for guests, four on-site restaurants, a rooftop lounge, five bars, two nightclubs, and an infinity pool.
The Radisson Decapolis Hotel offers spacious suites with sweeping views of the city or the ocean. This resort incorporates a flurry of high-end amenities available to club members, such as a full service health spa, several restaurants and bars, and a heated outdoor swimming pool. TripAdvisor recently ranked the Radisson in the top 20 hotels in Panama City.
Corporate general director of Megapolis Investment Group, Roko Setka, said:
"These properties reflect our commitment to providing high-quality vacation products with outstanding amenities and services that hold great appeal to potential buyers. Our decision to affiliate Mega Vacations Club with Interval was based on the company's stellar reputation for offering exceptional service. We are confident that the valuable leisure benefits it offers will only enhance our owners' experience."
Marcos Agostini, Interval International's senior vice president of resort sales and business development in Latin America, added:
"We are delighted to welcome Megapolis Investment Group, which has successfully developed multi-use properties in Panama, to the shared ownership industry. With this affiliation, our members have the opportunity to stay at desirable branded hotels in a popular urban destination."
New club members who purchase a timeshare with Mega Vacations Club will automatically be enrolled as Interval International members moving forward. From there, they can exchange their Panama City accommodations for reservations at other resorts around the world.
For more information about Mega Vacations Club or their affiliation with Interval International, read their official announcement.