Marriott Vacations Worldwide Announces Post-Irma Updates
Tuesday, September 19, 2017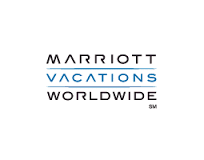 Hurricane Irma tore its way through the Caribbean and Florida earlier this month, making it the second substantial hurricane to hit the U.S. this season following Hurricane Harvey. The storm wreaked havoc on popular travel destinations, resulting in massive evacuations and severe damages to infrastructure. While information about resort conditions has been hard to get, Marriott Vacations Worldwide has released an update.
Steve Weisz, president and CEO of Marriott Vacations Worldwide, released his statement on the storm and the company's recovery efforts:
"Our deepest and heartfelt thoughts go out to those who have been impacted by Hurricane Irma, and our first priority has been the safety and security of our owners, guests and associates. As the storm has passed and their safety assured, we have turned our focus to the continued operations of our properties that were in Irma's path. While our St. Thomas resorts are not expected to be at full operations for some time, we have made great progress getting our other impacted resorts and operations open. I am very proud of our team for how they have handled this difficult time, and we are continuing to move forward on our remediation efforts, including working with our insurers on property and business interruption claims."
Like many resort companies and hoteliers around the affected areas, Marriott is still in the process of fully realizing and assessing the damages to their properties. Resorts and sales centers around Florida are expected to open again quickly if they haven't already, with notable locations like Marco Island, Fort Lauderdale, and Singer Island returning to normal. However, several Marriott Vacation Club properties on St. Thomas, like Marriott's Frenchman's Cove, will remain closed for the foreseeable future.
For more information on the recovery efforts following Hurricane Irma, or which Marriott resorts are planning to reopen in the immediate future, read Marriott's full press release.