3rd Annual Diamond Resorts Invitational Scheduled for January
Thursday, October 12, 2017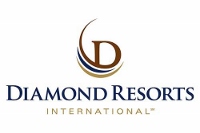 The Diamond Resorts Invitational, a yearly event coordinated to benefit the Florida Hospital for Children, has been scheduled for January 12-14, 2018. The event will continue to raise funds for charitable causes, and will feature more PGA Tour champions, entertainers, athletes, and other notable attendees. The Invitational will be held at the Tranquilo Golf Club at the Four Seasons Resort Orlando.
Each year, the golf event put on by Diamond Resorts International raises millions for children and healthcare programs at the Florida Hospital for Children. The previous event garnered $1.2 million and generated strong interest from the golf and entertainment industries thanks to its star-studded attendees.
Next year, the Diamond Resorts Invitational will feature as many as 27 PGA Tour Champions golfers, five LPGA golfers, and 46 other athletes and celebrities that will compete in a golf tournament to raise money. Golfers will compete for $750,000, while celebrities will play for a $500,000 prize. The tournament will also be televised nationally on the Golf Channel. Country music stars Cole Swindell and Lee Brice will also be competing in the tournament and doubling as event performers. Other notable attendees include musician Colt Ford, Super Bowl MVP quarterback Mark Rypien, and baseball hall of famer Reggie Jackson, all of which are Diamond Resorts International ambassadors.
Michael Flaskey recalled the widespread success of last January's event:
"We caught lightning in a bottle. The tournament has been an enormous hit, being nationally televised on Golf Channel, becoming part of the PGA TOUR Champions Challenge Season schedule and the best part of all is that we've raised some serious money for Florida Hospital for Children."
For more information on the Diamond Resorts Invitational, visit the event's official website.