Marriott's Frenchman's Cove Reopens After Hurricanes
Monday, February 19, 2018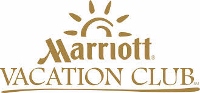 After being closed since September 2017 due to significant damage from Hurricanes Irma and Maria, Marriott's Frenchman's Cove in St. Thomas has reopened its doors to vacationers. The Marriott Vacation Club property is one of the first large properties on the island to reopen after the storms shredded infrastructure and properties across the Caribbean.
The staff at Marriott's Frenchman's Cove have been working with a remediation company and other local businesses to restore the resort's amenities and accommodations to a working state over the past five months. Though some landscaping and painting work still needs to be completed at the resort, many of the property's most beloved features have been completely restored. Guests and owners can once more enjoy the resort's swimming areas, beach access, pier, marketplace, and restaurants.
Despite the Frenchman's Cove's sister resort, Frenchman's Reef & Morning Star Marriott Beach Resort, still remaining closed until further notice, the reopening of the timeshare property is a huge step forward for both Marriott Vacation Club and the community around St. Thomas. Scott Dickerson, general manager of the resort, spoke to the efforts of the crew following the hurricanes:
"The unwavering dedication of our associates has shown through during this challenging time at Marriott's Frenchman's Cove. I am so proud of the hard work our associates took on and completed to get the resort back open even though they were also affected personally by these storms. We are grateful to be welcoming our first owners and guests back to the resort today."
As visitors return to St. Thomas for continued vacations, more and more resorts and hotels continue to reopen their doors. Marriott Vacation Club members can expect more regular updates from the brand about any pending changes, but the Frenchman's Cove is officially open for business. For more information on the recovery efforts in St. Thomas, you can read more here.