Interval International Affiliates With Marriott's Bali Nusa Dua Gardens
Wednesday, March 21, 2018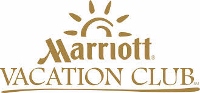 Marriott Vacation Club resort, Marriott's Bali Nusa Dua Gardens in Bali, Indonesia, is now an affiliate of prominent global external exchange company, Interval International.
This gorgeous, tropical resort boasts 51 studio, one-, and two-bedroom apartment style suites with kitchenettes, private balconies, Wi-Fi, spacious living areas, and more. Guests also enjoy amenities including restaurants, a fitness center, luxury spa, swimming pools, hot tubs, and activities for children.
"Bali is known for its extraordinary natural and cultural offerings combined with a very high level of hospitality," said Marcos Agostini, executive vice president of global sales and business development for Interval. "It's only fitting that Marriott Vacation Club has introduced one of its world-class resorts in this tropical paradise. Beach vacations are highly ranked by Interval members, and we are thrilled to offer them access to such a desirable location."
Ed Kinney, global vice president of corporate affairs and communications for Marriott Vacations Worldwide, also commented on Marriott's growing portfolio of high-end properties in Asia and the Pacific. Marriott Vacation Club is committed to offering owners more and more vacation options in new and exciting destinations, such as the island of Bali.
Marriott's Bali Nusa Dua Gardens is Marriott Vacation Club's first resort in Indonesia. It is located on a peninsula in the southern area of Bali on white-sand beaches with calm, crystal waters—all surrounded by breathtaking mountain scenery. Guests can explore the local area and discover cultural and natural attractions including Ubud Art Market, Uluwatu Temple, and the Garuda Wisnu Kencana Cultural Park.
Learn more about Marriott's Bali Nusa Dua Gardens and other Marriott Vacation Club resorts on the brand's official website.