Wyndham's Barry Robinson to Lead International Growth of Wyndham Vacation Clubs
Tuesday, June 19, 2018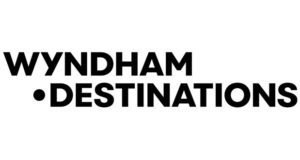 Wyndham Destinations has just announced the appointment of Barry Robinson to the position of President and Managing Director of International Operations for Wyndham Vacation Clubs. He will now be overseeing the operations of the timeshare business outside of North America.
Wyndham Destinations was recently established after the spinoff of Wyndham Hotels & Resorts from Wyndham Worldwide.
This new role for Robinson with Wyndham Vacation Clubs will allow him to head the international growth strategies for all seven of the company's vacation clubs including Club Wyndham®, WorldMark® by Wyndham, Club Wyndham® Asia, WorldMark South PAcific Club, Shell Vacations Club, Margaritaville Vacation Club® by Wyndham, and Wyndham Club Brasil.
Wyndham Destinations serves nearly 900,000 owners and vacation ownership interests across 220 resorts in countries including U.S., Mexico, Canada, South American, the Caribbean, Southeast Asia, and the South Pacific.
Michael D. Brown, president and chief executive officer for Wyndham Destinations commented on his excitement for Robinson to drive the growth of Wyndham Vacation Clubs:
"Every year 2.8 million families entrust us with their vacation dreams. Through our unique brands, flexible ways to explore, and more destinations than any other market competitor, we make it easy to experience and enjoy the most amazing vacations around the globe. As the popularity of our vacation clubs continue to expand around the world, Barry's success in building strong hospitality organisations across the Asia Pacific region will continue to drive our company's growth."
Before this position, Robinson worked as president and managing director of Wyndham Vacation Resorts Asia Pacific for 14 years. He helped to enhance resort developments, drove significant property acquisitions, and made the business grow to become the world's largest vacation ownership development operation outside North America. He also led Wyndham Hotel Group's growth across South East Asia and the Pacific Rim.
Barry Robinson has over 30 years of hospitality experience and has served in numerous leadership roles. He spoke on his new position working with Wyndham Vacation Clubs:
"I'm delighted to lead the international growth strategy for Wyndham Vacation Clubs. We're passionate about the memorable holiday experiences we offer nearly 900,000 families around the globe and our seven vacation clubs offer unmatched travel possibilities. As Wyndham Destinations, we will be focused on growing our member base and adding resorts at even more of the world's most desirable and unique locations."
Robinson also added that Wyndham's strong reputation has enable their continued growth and he looks forward to continue outbound growth from the Asia Pacific region and other emerging markets around the world.
To learn more about Wyndham Vacation Clubs, visit the official Wyndham Destinations website.