Marriott Vacations Worldwide and ILG Inc. Merge is Complete
Tuesday, September 4, 2018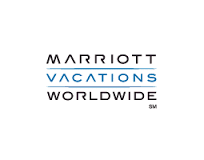 Marriott Vacations Worldwide and ILG Inc. have become a single, dynamic vacation ownership brand as they completed their merger. In April, Marriott Vacations announced its decision to acquire ILG for a $4.7 billion stock and cash deal, which has been completed under the financial advisory of JPMorgan.
As part of this acquisition, Marriott Vacations converted ILG common stock for ILG shareholders with a cash amount of $14.75 and 0.165 shares of Marriott Vacations, as well as integrating two firner ILG Board of Directors members, Lizanne Galbreath and Stephen R. Quazzo, to Marriott Vacation's Board. Marriott hopes to improve vacation ownership experiences through their hospitality expertise and create the best programs and properties for their guests as they search for their next vacation destination.
MVW's President and CEO Stephen P. Weisz stated:
"I couldn't be more excited for the future of our company and the more than 23,000 associates we now have around the world. Both Marriott Vacations Worldwide and ILG have always shared a mutual commitment to vacation ownership, and I am confident that the combined company is poised to create even more exceptional vacation experiences for our Owners, Members and guests, as well as more value for our stockholders. I welcome all new associates and their respective businesses to our Marriott Vacations Worldwide family."
Marriott Vacations Worldwide is a hospitality mongul that offers vacation ownership, exchange, rental, property management, and other similar products and services in over 100 resorts with approximately 650,000 owners and members. Their post-merge portfolio contains almost 3,200 resorts in over 80 nations and around two million members throughout the Marriott Vacation Club, The Ritz-Carlton Destination Club, Sheraton Vacation Club, Westin Vacation Club, Grand Residences by Marriott, St. Regis Residence Club, Hyatt Residences Club, and Interval International exchange network access.
To learn more about this merge, please visit Marriott's official website.