Grand Velas' SE Spa Named One of Forbes Travel's Most Luxurious Spas
Monday, October 8, 2018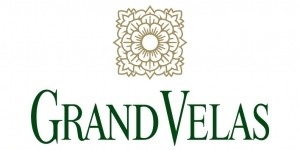 The SE Spa at Grand Velas Riviera Maya and Grand Velas Riviera Nayarit were two of only 30 spas in six different countries named in Forbes Travel Guide's list of The World's Most Luxurious Spas.
The all-inclusive, AAA Diamond Grand Velas locations in Riviera Maya and Riviera Nayarit are home to the SE Spa which were listed as two of The World's Most Luxurious Spas by Forbes Travel Guide. The Verified List is determined by data collected by Forbes' undercover guests who stay at the properties and evaluate their experiences and services on up to 900 standards. The spas on the list are being recognized for their attention to detail, luxurious choices, and conveniences provided to their guests.
SE Spa at Grand Velas Riviera Maya's two-level, 89,000+ square-foot facility was designed to complement the many beautiful jungles and water pools of the Yucatan Peninsula with native plants, stones, and organic designs. The spa's signature treatments include many products traditional to Mayan culture and include coffee, corncobs, vanilla, organic mud, local honey, and cocoa. Throughout a guests' visit to this spa, a spa valet is available to provide refreshments and guide guests through the additional 40,000 square feet of additional experiences such as Water Lounges, a Clay Room, an Ice Room, Experience Showers, an infinity pool with massaging facets and jets.
Grand Velas Riviera Nayarit's SE Spa is contained to 16,500 square-feet of palapa-style with furniture inspired from Bali design. There are 20 treatment rooms and over 30 spa treatments available grouped in seven ceremonies: Water, Wind, Huichol, Diamond, Beauty, and Fire. They feature organic elements such as coffee, candle wax, seashells, chocolate, river stones, tequila cream, volcanic glass, and aromatherapy oils. In addition, guests will also find a fitness facility, spa boutique, and beauty salon. Often times, visitors will try out the Hydrotherapy Ritual which includes a revitalizing shower, herbal steam, time in the two-temperature lagoon, time in the Jacuzzi, and a multi-jet Swiss shower.
To learn more about Grand Velas resorts, their various hospitality awards, and what they can offer visitors, please visit their official website.