Diamond Resorts Wins Customer Satisfaction Award
Tuesday, October 16, 2018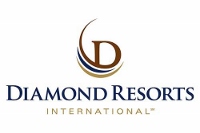 Diamond Resorts was just announced as the winner of the INTUITION Customer Satisfaction Award at Vo-Con 18 Conference in Blue Mountain, Ontario, Canada. The Canadian Vacation Ownership Association (CVOA) partnered with INTUITION to facilitate and present this award.
The Vo-Con Conference is an annual event hosted by the CVOA. Formerly known as the CRDA, the CVOA is Canada's only association that represents the needs of the vacation ownership and resort development industries. The Association has been working since 1980 to bring together leaders in the timeshare and resort development industries to maintain the highest ethical standards possible.
CVOA provides B2B networking opportunities for members and helps to educate consumers about the vacation ownership industry. They work closely with ARDA, CARE, and AMDETUR.
VP of Resort Operations at Diamond Resorts, Robert Reyes, accepted the award and commented:
"We are honored to be the recipient of the INTUITION Customer Satisfaction Award. This award is a reflection of the hard work and dedication that our teams commit to every day to ensure that our members and guests have a memorable vacation experience when they are at the resorts. I am very proud of our team and I am extremely happy that they have been recognized for this prestigious award. I would like to thank the CVOA and INTUITION for bestowing us with this honor. Receiving the award was the perfect end to a great CVOA conference."
Diamond Resorts is known for their impressive portfolio of resort destinations as well as numerous guest offerings like unique events and experiences. Members visit Diamond Resorts to break from their daily routine and to recharge and reconnect with loved ones. Diamond Resorts focuses on quality hospitality, customer service, and flexibility. Members are able to visit their favorite resort, book a luxury cruise, attend a once-in-a-lifetime event, or explore new countries—ensuring they always have something to look forward to.
The INTUITION Customer Satisfaction Award is determined by online review results as well as review sources by INTUITION's Review Monitoring Software. This includes TripAdvisor, Travelocity, Hotels.com, Expedia, Google Reviews, and many others. The award is presented to the company that consistently receives high satisfaction ratings across all platforms in regards to satisfaction and service.
This unique award was originally produced for the Perspective Magazine Awards programs presented at the annual GNEX Conference, but has now been adopted by numerous trade associations to recognize their best performing members.
Learn more about Diamond Resorts on their website.