Grupo Aries Affiliates Interval International and Aries Vacation Club
Friday, October 26, 2018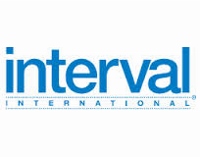 Interval International has just announced its newest affiliation in its global vacation network with Aries Vacation Club (AVC) in Baja California Norte. This development was made possible with the assistance of AVC's award winning development parent company, Grupo Aries, and its CEO Jorge Ojeda.
Interval International's Executive Vice President of Global Sales and Business Development Marcos Agostini was excited to discuss the news:
"By incorporating a shared ownership component with his latest mixed-use project, Jorge is expanding the sector's footprint in this increasingly popular vacation destination where there are very few timeshare resorts. We are proud to be working with an executive who is well established in the real-estate arena and recognized for his outstanding leadership and commitment to helping those in need."
This affiliation was orchestrated by Grupo Aries CEO Jorge Ojeda and will include the company's latest project, Bellafer Ocean View Resort and Spa, which is a shared ownership property about 30 minutes south of San Diego in the residential community of Puntazul.
Once completed, Bellafer Ocean View will have spacious one-, two-, and three-bedroom suites with full kitchens, living areas, dining areas, private pools, and more. The resort will be just a short distance from the beach and will feature on-site amenities like gourmet restaurants, 24-hour room service, heated swimming pools, a large sun deck, a full fitness center, and a wine cellar. Nearby guests will also have access to all of the activities within Puntazul which include a range of restaurants, shopping centers, boutiques, tennis courts, and a conference center.
New Aries Vacation Club members will be enrolled as individual Interval International members and will hold their Gold® status. For those who purchase a higher status, they will join the exclusive Interval Platinum® membership, which will provide all the same benefits as Gold members with additional lifestyle perks and services.
Ojeda added:
"Grupo Aries has a proven track record of delivering top-quality products with extensive amenities, and Bellafer promises to be one of our most impressive projects to date. We are enthusiastic about diversifying our portfolio with our first shared ownership resort and have already benefited greatly from our association with Interval. Our owners will enjoy the many benefits and services that they will receive through our affiliation with the company."
Grupo Aries has been recognized by the Mexican Center for Philanthropy as the first Socially Responsible Company in Baja California in 2017 for their practices of corporate governance, community involvement, and environmental protection.
To learn more about this new affiliation or what Bellafer Ocean View will soon offer guests, please visit Intervalworld.com or Grupo Aries' official website.