Forbes Names Wyndham Destinations as One of Canada's Best Employers in 2019
Thursday, January 31, 2019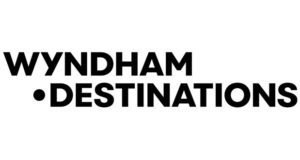 Following their recent recognition on Forbes' list of Best Employers for Diversity, Wyndham Destinations has also been awarded the title of one of Forbes Magazine's list of Canada's Best Employers in 2019.
In partnership with Statista, Forbes has developed their annual rankings based on independent surveys given to more than 8,000 employees across Canada who work for a company that employs at least 500 people in their country's operations. These surveys include questions regarding work conditions, salary, company image, and, most importantly, direct and indirect employer recommendations. In total, there are 300 Canadian employers across all industries ranked in this well-known list.
Wyndham Destinations' Chief Human Resources Officer Kimberly Marshall was excited to discuss the news:
"As the world's largest vacation ownership and exchange company, Wyndham Destinations serves four million members and owner families every year by providing great vacations to customers around the world.We recognize that diversity of thought, culture and expertise positively fuels the guest experiences we deliver and strengthens the collaborative operation of our workforce. We cultivate an inclusive and diverse environment enabling our global team of more than 25,000 associates to realize their full potential."
After becoming an independent company from Wyndham Hotels and Resorts in 2018, Wyndham Destinations has continued to impress across Canada and the rest of the world. Currently, Wyndham has 17 properties across their different provinces including Quebec, Ontario, Alberta, and British Columbia.
To learn more about the Wyndham timeshare brand, please visit their official website.
About Wyndham Destinations
Wyndham Destinations is the world's largest vacation ownership and exchange companies dedicated to helping everyday travelers own, rent, or exchange their ownerships to travel the world. With locations in 110 countries across the world and over four million members, the company has created a variety of brands to meet the needs of any vacationer including Club Wyndham, WorldMark by Wyndham, and Margaritaville Vacation Club by Wyndham.