Marriott Vacations Worldwide Earns Two Gold Stevie Awards at the 2019 American Business Awards
Thursday, June 13, 2019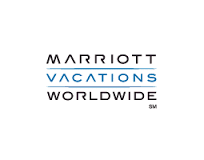 Leading global vacation company Marriott Vacations Worldwide was presented with two Gold Stevie Awards for Company of the Year and Customer Service Department of the Year at the 2019 American Business Awards.
In addition to these recognitions, Marriott Worldwide was also presented the Bronze Stevie Award for Corporate Social Responsibility Program of the Year for their annual Caring Classic golf tournament which benefits the local Children's Miracle Network Hosptial of Central Florida and the Orlando Health Arnold Palmer Hospital for Children.
Marriott Vacations Worldwide President and CEO Stephen P. Weisz spoke about the honor:
"To be recognized with these awards is a true testament to our exceptional dedication to our Owners, guests and the communities where we live and work. We pride ourselves on our culture of service to others, and to receive recognition for the hard work that is done by our associates both within and beyond our company is a great honor."
The Stevie Awards are some of the most prestigious honors a company can obtain for excellence in customer service, contact centers, business development, and sales professionals. Stevie Awards currently organizes some of the most prominent business award shows including the American Business Awards, the Stevie Awards for Women in Business, and the International Business Awards. This year, over 3,800 organizations across all industries were submitted for award consideration with more than 200 professionals participating in the judging process. Awards were presented to winners at the Marriott Marquis Hotel in New York on June 11, 2019, during a gala banquet. There were more than 500 business executives in attendance.
About Marriott Vacations Worldwide Corporation
Marriott Vacations Worldwide is one of the world's largest hospitality companies in the world with products and services like vacation ownership, exchange, rentals, property management, and other related items. The business is home to more than 100 resorts, 660,000 owners and members, and seven vacation ownership brands. Being at the forefront of the vacation industry means Marriott Vacations Worldwide is focused on its incredibly high standards to provide its customers, investors, and associates with the best services possible.