Marriott Vacations Worldwide Offers Wellness Activities for Global Wellness Day
Tuesday, July 2, 2019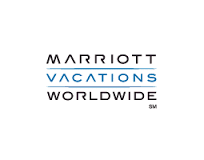 On June 7-8, Marriott Vacations Worldwide celebrated Global Wellness Day at more than 60 timeshare resorts and corporate offices around the world to recognize all of the benefits of living an active and healthy lifestyle. Owners, members, guests, and Marriott associates were able to take part in a number of unique wellness activities including beach cleanups, group runs, water aerobics, morning yoga, and obstacle course challenges.
Global Wellness Day is observed in over 150 countries around the world and helps bring awareness to the importance of positive physical, mental, and social wellness not just on vacation but in our everyday lives.
Marriott Vacations Worldwide President and CEO Stephen P. Weisz was happy to discuss these celebrations:
"Marriott Vacations Worldwide is proud to participate in Global Wellness Day, an international initiative that aligns with our company's values and the belief that total well-being is essential to living a fulfilling and productive life. Community engagement, quality time with loved ones and physical health are fundamental in the lives of our more than 23,000 associates, as well as the Owners, Members, and guests we serve. Global Wellness Day was an opportunity to celebrate the significance of these parts of our lives, not just today but every day."
Belgin Aksoy, the founder of Global Wellness Day, added:
"I have always believed that living well is the simple necessity for every human being on the planet and with Global Wellness Day we are able to touch the lives of millions around the world. I'm honored to have a global company such as Marriott Vacations Worldwide support Global Wellness Day to help spread wellness beyond borders."
Global Wellness Day supports Marriott Vacations' "Thrive" initiative focused on the wellness of guests, owners, and Marriott associates. Last year alone, the company held more than 140 wellness events such as yoga classes, charity walks, and a treadmill challenge. In addition to these singular events, Marriott Vacations Worldwide also encourages wellness in other ways like free gym access, employee assistance programs, and flu prevention.
To learn more about Marriott Vacations Worldwide's initiatives or properties, please visit their official website.