Marriott Vacations Worldwide Donates $250,000 from Annual Golf Tournament to Local Orlando Children's Hospital
Thursday, August 22, 2019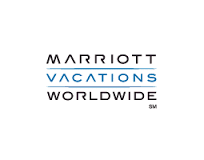 Following the successful 22nd annual Caring Classic Charity Golf Tournament at The Ritz-Carlton Golf Club, Orlando, Grande Lakes, Marriott Vacations Worldwide presented a $250,000 donation to Orlando Health Arnold Palmer Hospital for Children. Since the creation of this tournament in 1997, Marriott Vacations has helped raise nearly $3 million.
This impressive donation will benefit the Leon Pediatric Neuroscience Center of Excellence at Orlando Health Arnold Palmer and its new Fetal Surgery Program, which is the first of its kind in the state of Florida and one of only 12 in the country to offer in-utero surgery to help repair Spina Bifida. Currently, Marriott has a five-year commitment to donate $1.5 million to help establish and expand the hospital's program through this and other subsequent Caring Classic charity golf tournament until their goal is reached.
Marriott Vacations President and CEO Stephen P. Weisz stated:
"Year after year, our associates dedicate a considerable amount of time and effort to create this amazing golf event and raise money to make a difference in the lives of children and families here in Orlando. The continued commitment to this event, not only by our associates but also by our partners, sponsors and the players, makes this one of the largest single-day fundraisers for Children's Miracle Network Hospitals in Central Florida. Support for this tournament helps the hospital to invest in training and equipment, and to provide life-saving and life-changing services to so many families in our community."
Orlando Health Foundation President John Bozard added:
"As we reflect back on the past 30 years of Orlando Health Arnold Palmer caring for children and families in our community, we are grateful for the generous philanthropic support Marriott Vacations Worldwide and their business partners have provided our hospitals. With the recent addition of a fetal surgery program, Orlando Health Winnie Palmer Hospital for Women & Babies and Orlando Health Arnold Palmer bring together physicians of multiple specialties and other clinicians to provide advanced diagnostic services, the latest surgical and non-surgical treatment options, comprehensive education and research."
This year's tournament brought in more than 160 players on 40 teams, 70 Marriott Vacations Worldwide associate volunteers, and sold out in just a few weeks' time. In addition to the course, there were a number of experiences and activities for guests to participate in such as hole-in-one prices, food trucks, trick-shot professional entertainment, a shooting golf cannon, and more.
To learn more about Marriott Vacations Worldwide and the many charity-based events they host throughout the year, visit their official website.