Wyndham Destinations Asia Pacific Launches Workplace Mental Health Awareness Program
Wednesday, September 11, 2019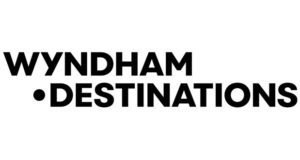 Prior to "R U OK?" Day, Wyndham Destinations Asia Pacific launched a company-wide campaign that works to help raise awareness about mental health. This campaign is set to help employees work on developing effective self-care skills.
Part of this campaign will involve training workshops across the Wyndham Destinations Asia Pacific managed resorts, corporate offices, and sales sites across Australia, New Zealand, and the Asia Pacific. These trainings will help staff recognize when their colleagues may need some extra support, while also giving them various strategies to help manage stress.
"R U OK?" Day is set up to remind people to check in on their family, friends, and colleagues that may be struggling with day to day life to ensure we are all protected from the burden of depression.
Bruce Harkness, Senior Vice President, Human Resources and Customer Experience, commented:
"Through our Be Well program, Wyndham Destinations has offered an employee assistance service for some time, with the aim of connecting employees in need with counselors and other resources. In response to the rising levels of anxiety and depression in our communities, we wanted to help inspire and empower our teams to connect meaningfully with those around them and start a conversation with someone who may be struggling. We hope our program, which has been developed in consultation with accredited psychologists will help nurture a sense of responsibility when it comes to supporting others, while also strengthening each individual's sense of belonging."
Wyndham Destinations is known for its innovative and progressive workplace culture that is centered on employee care and wellbeing. Wyndham Destinations Asia Pacific features its corporate center on the Golf Coast of Australia. There, employees have access to an on-site gym, free weekly yoga classes, and regular dive-minute desk massages.
Wyndham Destinations believes increasing employee morale helps to lower stress and ease body tension that results in muscle soreness and headaches. They believe helping employees live healthier, more balanced lifestyles leads to better work performance and a better quality of life. They offer a variety of programs that focus on physical and emotional wellness, financial health, and environmental quality. Additionally, flexible work arrangements are available to help offer a better home and work-life balance.
Learn more about Wyndham Destinations Asia Pacific on their website.