Wyndham Denarau Island Named Resort of the Year at ATHOC Awards
Monday, September 16, 2019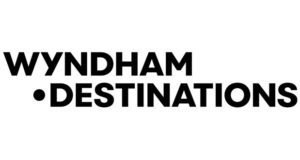 Wyndham Denarau Island was just named Resort of the Year at the annual Australian Timeshare and Holiday Ownership Council (ATHOC) Awards. This event was held on the Gold Coast of Australia on September 10th.
This annual awards ceremony recognizes and rewards talented individuals, teams, and companies across the vacation ownership industry throughout the South Pacific.
Wyndham Denarau Island has won multiple awards and is one of the biggest and most popular resorts in Club Wyndham South Pacific. This is the largest timeshare club in the region with nearly 60,00 members and 51 resort properties.
Wyndham Denarau Island has an average occupancy of 97.51 percent over the past financial year. It also has earned a TripAdvisor rating of 4.53 out of 5.
"It is the team on the ground that make Wyndham Denarau Island one of the most loved among our club owners thanks to the ingrained culture of customer obsession that is demonstrated on a day to day basis," said Warren Cullum, Vice President Resort Operations. "The team goes above and beyond to ensure all guests enjoy a fun-filled, memorable stay, and this well-deserved accolade is testament to this dedication to customer service."
As far as on-site features, Wyndham Denarau Island has the Mamacita Restaurant and Bar, The Beach Shack cafe and bar, a coffee cart, swim-up pool bars, lagoon-style swimming pool, and an adult's only pool. There is also a children's pool area, day spa, gym, beach club, game room, and 24-hour reception.
Club members consistently give very positive feedback regarding the Wyndham Denarau Island vacation experience. Guests love the spacious apartments, desirable location, and welcoming staff.
Wyndham Denarau Island was also recently named Fiji's Best Deluxe Accommodation at the 2019 ANZ Fiji Excellence in Tourism Awards and was also inducted to the TripAdvsior® Certificat of Excellence Hall of Fame.
Learn more about the offerings of Wyndham Denarau Island on the resort's website.