LiV Resorts' Mixed-Use Resort Development in Vietnam Joins Interval International
Thursday, October 24, 2019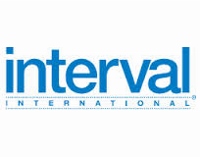 Leading external timeshare exchange company, Interval International, has welcomed LiV Resorts' new shared ownership property in Vietnam, Citadines Pearl Hội An, to its expansive exchange portfolio. This 21-acre property is located on the edge of Da Nang City and looks out to An Bang Beach, voted a Top 25 Beach in Asia for by TripAdvisor in 2019.

Interval International's VP and Executive Director of Business Development for Asia-Pacific Joe Hickman was thrilled to discuss this new partnership:
"We're thrilled to welcome Abodos Co. Ltd. to the industry with the launch of LiV Resorts, Interval's first affiliate in Vietnam with a local sales operation. Vietnam is a beautiful destination, with a rich history and cultural heritage rivaling any other country in the region."
Citadines Pearl Hội An was designed with its surroundings in mind, as well as celebrating Hội An's aesthetic and culture. The property offers one-, two, and three-bedroom suites for guests that include open floor plans, full kitchens, living areas, dining areas, private balconies, and updated electronics. On the grounds, vacationers will also be happy to find the property's large free-form swimming pool, kids' pool, two restaurants, and multiple retail shops. Soon, there will also be a cinema and a shopping center available.
LiV Resorts' CEO Nguyen Ky Tam Anh added:
"Travelers in Vietnam have only become familiar with vacation ownership over the last few years, opening new opportunities for developers. We situated our property within the Citadines Pearl Hội An complex because its wide array of amenities appeal to consumers of all ages, making it an ideal venue for our new program. We are confident that our relationship with Interval will be most beneficial, as we increase our presence in this sector and build on the opportunity in a growing tourist market."
Citadines Pearl Hội is also located just 30 minutes from Da Nang International Airport which is a growing resource for international travel to popular destinations like Singapore, Thailand, and Japan.
Owners from Citadines Pearl Hội will be enrolled as Interval Gold® members, which is a membership status that recognizes some of the top resorts around the world. Members will enjoy a plethora of benefits included extensive exchange options, upgrade perks, and services. These services include items like Interval's ShortStay Exchange®, Interval Options®, Dining Connection, Hertz Gold Plus Rewards®, and City Guides.
To learn more about Interval International and their many partnerships around the globe, please visit their official website.