Interval International Announces Affiliation with Lifestyle Luxury Vacation Club
Friday, March 6, 2020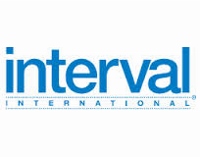 Leading external timeshare exchange company, Interval International, has just announced its new affiliation with Lifestyle Luxury Vacation Club in Dubai. There are four resort properties within the club that provide its guests with a variety of experiences thanks to its location in one of the most dynamic cities in the world.
As a joint venture between the Dominican Republic's Lifestyle Properties Group and renowned, Dubai-based Al Habtoor Group, Lifestyle Luxury Vacation Club has been designed to provide its guests with a variety of benefits like free shuttle services between resorts, complimentary private airport transfers, discounts at beach clubs and restaurants, various VIP experiences, and more.
VP of Global Business Development at Interval International, Marcos Agostini stated:
"The Lifestyle Luxury Vacation Club, a new membership club model in Dubai, brings together two highly respected developers with impressive track records in one of the world's fastest-growing cities. We are thrilled to include these spectacular properties in our global exchange network."
Lifestyle Luxury Vacation Club members will be enrolled as individual Interval International members which provides them with a number of benefits—with the most notable being access to the exchange company's impressive affiliation portfolio to trade with other vacations around the globe.
Lifestyle Luxury Vacation Club CEO Daniel Ferra was excited to discuss this development:
"We are honored to offer our club members access to Interval's high-quality network of resorts for exchange. We are also very excited to welcome Interval members to what we consider to be one of the most exceptional cities in the world. Our outstanding collection of properties is the perfect entrée to Dubai's unique blend of history and world-class luxury."
Habtoor Grand Resort is located on iconic Jumeirah Beach in the center of Dubai Marina district. The property's 446 units have access to multiple swimming pools, nine restaurants, a full-service spa, a beach club, and an open-air nightclub. The lavish resort includes features like marble bathrooms, high-speed WiFi, and 24-hour room service.
V Hotel Dubai is uniquely integrated into Habtoor City which is an impressive entertainment complex that features 2 nightclubs, 23 restaurants and bars, as well as an incredible aquatic and aerial stunts performance called "La Perle" which features 65 actors and acrobats. With a modern design in mind, V Hotel Dubai has 354-units with in-room decor like round beds, colorful accents, and backlit spaces. Club members can also utilize the Hilton Dubai next door which offers a 24-hour fitness center and multiple swimming pools, restaurants, and spas.
Metropolitan Hotel Dubai is positioned in one of Dubai's most popular communities and has access to the city's top attractions like Jumeirah Beach and The Mall of the Emirates and its 5.5-acre indoor ski resort. The minimalist-styled property has 338-units, several on-site restaurants and bars, a rooftop swimming pool, and a fitness center.
Al Habtoor Polo Resort is an Andalusian-inspired resort and is the heart of a 138-acre equestrian community 20 minutes from downtown Dubai. The facility is known for its Polo Academy, Riding School, 520 stables, and two international-sized arenas. The property also has a swimming pool, tennis courts, a full-service spa, a gym, and six restaurants and bars. If all of this wasn't enough, Club members can also utilize The Royal Villas at Al Habtoor Polo Resort which includes features like lavish 5,200-6,200-square-foot four-bedroom villas with private pools, separate living and dining areas, and balconies overlooking the polo fields.
To learn more about Interval International, this partnership, or their many affiliations, please visit their official website.