Wyndham Destinations Asia Pacific's Customer Focus During Pandemic Recognized at the ARDA Awards
Tuesday, June 22, 2021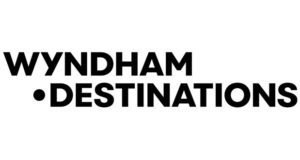 Wyndham Destinations Asia Pacific's customer focus during the global COVID-19 pandemic was recently recognized at the annual American Resort Development Association (ARDA) Awards.
Gold-Coast based VIP Program Manager Rebecca Hitchcock was the winner of the Owner or Customer Relations Team Member category. Her colleague, Owner Education and Engagement Manager Emma Sheldrick, was a finalist in the Owner or Customer Relations Manager category.
The company's Gold Coast corporate centre-based sales team was a finalist in the Sales Team category. Several teams were part of Wyndham Destinations' entry in the ACE Excellence in Customer Service category, which was also a finalist.
Barry Robinson, President and Managing Director, International Operations, Wyndham Destinations, commented on the recognition:
"When the pandemic struck, we made a business-wide effort to communicate more with our customers: to keep them up-to-date with our latest news, provide light entertainment and create a video channel, Club Wyndham TV, to inspire their future travels. We also focused on showing our vacation club members how to maximize their membership experiences by holding live education sessions on Zoom. Many of the team members involved in this collaboration have been recognized and we are thrilled with the recognition."
VIP Program Manager Rebecca Hitchcock was recognized for her efforts to engage with vacation club members with many points that weren't able to travel because of COVID-19 restrictions. Hitchcock was one of the seven winners from Wyndham Destinations. She said:
"I have spent many years assisting our valued vacation club members with their travel plans and it has been a privilege to develop strong personal relationships with many of them over that time. I would like to think the challenges of the pandemic has brought us even closer. Providing outstanding service to our customers is a team effort and I am grateful to have hard-working colleagues alongside me who genuinely care and provide our club members with excellent guidance about the value of their product."
Learn more about Wyndham Destinations and their incredible customer service by visiting the brand's website.