Interval International And Breckenridge Grand Vacations Extend Long-Standing, Exclusive Agreement
Monday, June 28, 2021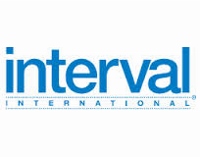 Prominent external exchange company, Interval International, has announced the renewing of its affiliation agreement with Breckenridge Grand Vacations. Through this exclusive agreement, Interval Internation will provide membership and exchange services for owners of the four Breckenridge Grand Vacations resorts, all located in Colorado: Grand Colorado on Peak 8, Grand Lodge on Peak 7, Grand Timber Lodge, and Gold Point Resort.
"For decades, we've counted on Interval as more than our exchange provider," said Nick Doran, BGV's Chief Operating Officer. "They've proven to be a leader in the industry, and an invaluable part of our team. As our company has grown, Interval International has consistently supported our business objectives. We know we can entrust them with our business and with our owners."
Marcos Agostini, senior vice president of business development, Interval International, also commented:
"We are thrilled to extend our affiliation with such a well-respected company that is recognized for delivering the highest quality accommodations and customer service. We're very proud to be a part of their success and look forward to working with Nick and his team to continue supporting the expansion of their business."
All four of the Breckenridge Grand Vacations resorts are located right at or nearby the popular Breckenridge Ski Resort, a prime skiing destination in Colorado. Breckenridge Ski Resort features 5 peaks, 2,908 skiable acres, 187 ski trails served by 34 lifts, and four terrain parks, ensuring there is something for all ability levels. There are also a number of cultural, shopping, and dining options and a host of outdoor activities for families and adventurers in all seasons.
All of the Breckenridge Grand Vacations properties, Grand Colorado on Peak 8, Grand Lodge on Peak 7, Grand Timber Lodge, and Gold Point Resort, offer cozy accommodations, incredible resort amenities, high-end services, and prime access to the best of Breckenridge.
New buyers at any of the Breckenridge Grand Vacations resorts will automatically be enrolled as individual members of the Interval International Network and Interval Gold®, or as members of Club Interval Gold®. This entitles them to virtually endless flexible exchange options and a number of upgraded benefits and services.
Learn more about the offerings of Interval International offerings by visiting the company's website.