Marriott Vacations Worldwide CEO Announces Retirement and Successor
Monday, July 11, 2022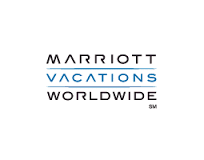 After over 50 years in the hospitality and travel industry, Marriott Vacations Worldwide's CEO Stephen P. Weisz has recently informed the company's Board of Directors of his decision to retire at the end of the company's fiscal year on December 31, 2022. With this news, the company also announced that the current President, John E. Geller, Jr., will assume the role of President and CEO starting January 1, 2023.
Geller has been a vital part of the brand's senior leadership team for 26 years, including serving as President of Marriott Vacation Club International, CFO of Marriott Vacations Worldwide, and President of Marriott Vacations Worldwide.
Weisz stated:
"I am incredibly grateful for the years spent working in an industry I genuinely love. Vacations foster deeper connections between people that are sometimes lost in the normal pace of life, and they help people expand their horizons all while experiencing new things together. It has been an honor to serve in this role and to lead the many innovations we've made over the years, all of which are a result of the dedication of our associates who truly are the best in the business."
Geller has been a driving force behind the company's growth, including leading the 2018 acquisition of ILG. This purchase expanded and diversified Marriott Vacations' collection of brands and offerings. Additionally, he brought new innovations to the company including a guest loyalty program, Marriott Vacation Club's expansion into Asia, and a points-based vacation ownership product to help members have more flexibility in their vacation options.
Chairman of the Board of Directors Bill Shaw added:
"Throughout Steve's tenure, he has successfully guided the business and demonstrated a remarkable level of leadership, resulting in steady and significant growth and consistent value delivery for shareholders. On behalf of the entire Board of Directors, we recognize the lasting mark he has made on the company. In addition, we are pleased to appoint John into his new role and are greatly confident in his ability to continue the important transformational efforts underway and lead the company forward in the future."
As President, Geller led Marriott's COVID-19 pandemic response and worked towards recovery following the inevitable travel decline. He also helped revamp the Hyatt Vacation Ownership brand and led the completion of the Welk Resorts acquisition. More recently, he has been helping transform the Marriott-branded vacation ownership business with a new combined product which is expected to be announced this summer.
Weisz spoke about his successor:
"This is a well-earned recognition of John's outstanding business acumen and his ability to think differently about the company's business and customer all while maintaining superlative relationships with investors. He has a balanced and well-regarded leadership style that has helped accelerate our growth ambition, and those qualities will be instrumental in guiding the organization forward in the years ahead."
In addition to all of the hard work Geller has put into his time at the Marriott's family of brands, he has extended his expertise to other areas of his life including at his alma mater, Cornell University, and on the advisory board at the University of Central Florida Rosen School of Hospitality Management. He also serves on the board of the American Resort Development Associaton (ARDA) and the Children's Miracle Network Hospitals.
Geller also made a statement regarding this announcement:
"I want to thank Steve for his leadership and support, and I am appreciative of the Board's confidence and endorsement. I believe we are perfectly positioned to continue to benefit from the strength of our brands and the leisure travel segment. As I transition into this new role, I look forward to spending time with our talented associates around the globe as we continue to create many meaningful vacation experiences for our customers."
Weisz will remain in his position through the remainder of 2022 while Geller completes a transition into his new role.
To learn more about Marriott, this news, and other updates about the company, please visit their official website.