Wyndham Destinations Strengthens Resort Operations with 11 Key Appointments
Friday, August 26, 2022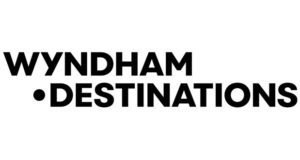 Wyndham Destinations has announced 11 new appointments within the resort operations leadership team.
Jeff Pank, Regional Vice President of Resort Operations for the Southern California region, was promoted to expand his responsibilities to cover the full region of California. This includes 29 resorts across three brands: Shell Vacations Club, Club Wyndham, and WorldMark by Wyndham. He will also oversee the operations of 13 properties.
Abdul Abou Shadi and Alan Hopkins have been promoted from General Manager positions to Directors of Resort Operations for Northern and Southern California. They will be reporting to Jeff Pank.
Also reporting to Pank is Beau Bryan. He has been hired as General Manager at Peacock Suites in Anaheim, California. He's previously managed properties ranging from 70 keys to almost 500 with more than 10 years of resort management experience.
With over 20 years of experience in the hospitality industry, Racheal Giannecchini has been named General Manager at WorldMark San Diego – Mission Valley. Most recently she was the General Manager at Club Wyndham Harbour Lights.
Blaine Redfern joined Wyndham Destinations in 2003 and is now expanding his role as Multi-Site General Manager at Club Wyndham Harbour Lights, Inn at the Park, and WorldMark San Diego – Balboa Park.
Adam Ritch has been promoted to Multi-Site General Manager for WorldMark Cathedral City and WorldMark Palm Springs.
There have been other changes in General Manager positions in other locations including Jacque Cruce as Multi-Site General Manager at WorldMark Rancho Vistoso and Club Wyndham Starr Pass Golf Suites in Arizona.
Christina Douglas has been promoted to General Manager at Club Wyndham/WorldMark Galena in Illinois. Todd Koth is now General Manager at WorldMark Chelan Lake House in Washington.
Additionally, Michael Murray has been appointed Multi-Site General Manager at Club Wyndham Nashville and Margaritaville Vacation Club by Wyndham – Nashville in Tennessee. Derek Schmidt has recently joined Wyndham Destinations as General Manager at Club Wyndham Resort at Avon in Colorado.
"We're honoured to promote these impressive operational leaders who have proven exemplary performance on delivering exceptional vacations for owners and guests at our resorts amid a busy summer travel season," said Wyndham Destinations Senior Vice President of Resort Operations, Kevin Maciulewicz. "The demand for incredible hospitality professionals remains instrumental and we're proud to have a strong network of key team members that support the growth of our business."
Learn more about Wyndham Destinations on the company's website.