Interval International and Club Mundo Imperial Announce Long-Term Affiliation
Tuesday, September 20, 2022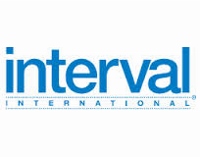 Leading external timeshare exchange company Interval International and Mundo Imperial Entertainment & Hospitality have just announced their newest long-term affiliation for Club Imperial. Three beloved Club Mundo Imperial Acapulco properties are to join the iconic external vacation ownership exchange network.
II's Senior Vice President of Global Business Development Marcos Agostini was excited to discuss this latest development:
"Mundo Imperial Entertainment & Hospitality has become an important player in Mexico's tourism sector. This is an exciting time for their business, and we look forward to increasing their value proposition and supporting their success. Club Imperial is an excellent addition to the Interval network, giving our members the chance to discover Acapulco with all of the memorable experiences available at their resorts."
Club Imperial includes three premier resorts: Palacio Mundo Imperial, Princess Mundo Imperial, and Pierre Mundo Imperial. All oceanfront properties, these resorts are noted for their incredible services, elevated design, and luxurious amenities. Some notable features include two 18-hole golf courses, fully equipped fitness centers, a world-class spa, tennis courts, multiple pools, and more.
Additional unique amenities include the Expo Mundo Imperial Entertainment exhibit and convention complex, the XTESEA 5,900-foot zip-line that jets guests over the ocean, the new Scala Beach Club, the 4,500-seat Forum Mundo Imperial Theater and Concert Hall, and the Arena GNP Seguros multi-use complex.
New Club Imperial members will be able to enjoy an Interval membership where they will have access to the brand's impressive benefits like Interval Options®, ShortStay Exchange®, Getaway vacation rentals, and special deals on select hotel bookings.
For more on this partnership, please visit Interval International's official website or Club Imperial's official website.