Interval International and Divi Vacation Club Renew Long-Term Agreement
Tuesday, April 18, 2023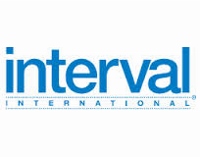 Leading external timeshare exchange company Interval International (II) has announced the renewal of its longstanding partnership with Divi Caribbean Club, Ltd (Divi Vacation Club). Divi Caribbean Club operates one of the largest shared ownership portfolios in the Caribbean with the agreement including properties in Aruba, Barbados, Bonaire, and St. Maarten.
This agreement offers benefits to both parties. Interval will provide a comprehensive package of customized services like point-based exchange, ongoing club support, and reservation services. Divi Vacation Club members will be able to enjoy the benefits of Interval's Platinum membership, including upgraded services and exciting exchange opportunities.
II's Senior VP of Global Business Development Marcos Agostini stated:
"Divi Vacation Club has been a strategically important client to Interval since 2014. The Caribbean is the number one travel destination outside the U.S. among Interval's members, and Divi's oceanfront resorts provide them with outstanding vacation experiences. We are proud to extend this long-term relationship."
Divi's Director of Vacation Ownership Sales added:
"Interval International has been a great partner. We've made significant investments to ensure that members and guests enjoy memorable vacations. Interval's excellent resort offerings and benefits are in line with our members' expectations, and Interval Platinum memberships provide them with year-round benefits to enhance their experience. We are very excited about continuing to collaborate with this dedicated team as we continue to grow our business."
Divi Vacation Club has long been a favorite vacation ownership option for both families and adults. With beautiful properties located in some of the most sought-after Caribbean destinations, Divi provides its members with spacious villas and suites outfitted with many of their favorite at-home features. In addition to the on-site amenities, Divi Vacation Club provides guests with a variety of local experiences including access to breathtaking national parks, watersports, golf courses, spas, endless beaches, and much more.
New purchasers at Divi Vacation Club will be enrolled as Interval Platinum® members which include a variety of upgrade benefits like Interval Options®, ShortStay Exchange®, Getaway vacation rentals, preferential pricing on select hotel bookings, VIP ConciergeSM, and more.
To learn more about Interval International and its many affiliated resorts, please visit their official website. For more information on Divi Vacation Club, please visit their official website.