Interval International Adds Vietnam's ALMA Resort to Its Southwest Asia Portfolio
Wednesday, May 31, 2023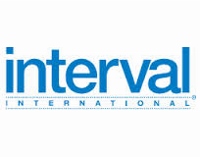 Leading external timeshare exchange company Interval International (II) has just announced its newest resort affiliation with ALMA, a Paradise Bay Resort Company Limited property. ALMA boasts 30 hectares (approximately 74 acres) on Vietnam's breathtaking Cam Ranh peninsula.
ALMA is a family-friendly resort that offers a variety of luxury amenities including beautiful suites and pavilions, ocean views, amazing dining options, and unbeatable Vietnamese hospitality. This affiliation has helped expand Interval/s presence in the Southeast Asia market.
For almost 50 years, II has provided its members with an extraordinary membership experience and ALMA Vacation Ownership members will be no exception. New purchases will be automatically enrolled as Interval Gold® members, providing them with access to over 3,200 resort options in some of the most sought-after destinations in the world.
II's VP of Business Development Europe, Middle East, Africa, and Asia, Darren Ettridge, was excited to discuss the news:
"Interval is proud to welcome ALMA, which is widely regarded as one of Vietnam's finest vacation ownership resorts. "Vietnam is becoming an increasingly desirable destination because of its welcoming people and the diverse experiences it has to offer. ALMA is a fantastic addition to Interval's network that stretches over 90 countries and territories, and we look forward to our members enjoying ALMA's exceptional offerings for their future vacations."
Amir Ohayon, VP of Paradise Bay Resort Co., Ltd., added:
"ALMA is pleased to offer our owners access to Interval's coveted collection of affiliated hospitality brands, and a selection of benefits that further optimize their vacation ownership. "Interval's elevated standards for their affiliated resorts perfectly align with our commitment to providing our guests exceptional vacations year after year. By working closely with Interval, we look forward to helping even more vacationers create lasting memories of special moments with family."
ALMA is a nearly 600-suite and pavilion property that was designed for a variety of travel group sizes, ranging all the way to three-bedroom layouts. Each unit offers ocean views and updated interiors that complement the surrounding nature. The resort also has 14 on-site dining experiences, 12 swimming pools, a spa with 13 private wellness villas, a mini-golf course, a kid's and active youth club, and a water park.
To learn more about Interval International and ALMA Resort's partnership, please visit Interval's official website.