Diamond Resorts International Wins Social Media ARDA Award
Tuesday, April 11, 2017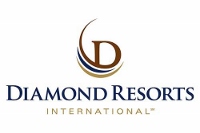 Vacation ownership giant Diamond Resorts International took home an ARDA award last month for its Vacations for Life® Summer Family Fun Photo Contest social media campaign. The important distinction came in addition to Diamond earning finalist in eight other categories, wrapping up a successful performance at the ARDA World 2017 Convention and Expo.
The Social Media Campaign award recognizes a company and their marketing efforts for pushing consumer engagement while promoting their services. The Vacations for Life® campaign ran from June 2016 to August 2016, during Diamond's yearly summer activity program that spans affiliated properties around the globe. To enter, owners and guests uploaded a photo of themselves or their families participating in a summer activity at a Diamond resort to Facebook. The photos were then put to a vote, with the winner receiving a seven-night stay at any Diamond Resorts International property in the world.
Michael Flaskey, the chief operating officer for Diamond Resorts International, spoke to the importance of the award:
"We are honored to receive this award and be recognized as a leader in the industry by our peers as we are always looking for ways to innovate and elevate the vacation experience. Our social media presence is just one more way that we showcase our unique hospitality platform and deliver unforgettable vacation memories for our members, owners and guests."
Diamond also earned finalist spots in other marketing and technology-related categories, including the following:
Logo Design: Corporate or Resort
Newsletter: Electronic Format
Magazine: Print Format
Integrated Marketing Campaign
Graphic Design Professional or Team
Owner/Member Package
Technology Initiative
Website: Developer
For more information on the ARDA Awards or Diamond Resorts International, read their official press release.