Marriott Vacations Worldwide Makes Orlando Sentinel's "Top 100 Companies" of 2018
Wednesday, August 15, 2018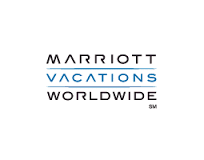 Marriott Vacations Worldwide was named on Orlando Sentinel's "Top 100 Companies" list for 2018, ranking 7th in the Large Division and the highest ranked vacation ownership company. This program, created by Orlando Sentinel and Best Companies Group, recognizes Orlando's best places to work as well as the city economy benefits, workforce, and businesses.
Determining the businesses on the list came in a two-part survey conducted by the Best Companies Group. In the first half of the survey, organizations that met the basic qualifications had their workplace policies, practices, philosophy, systems, and demographics assessed. The second half involved an employee experience questionnaire. From there, both scores were combined and ranked in order.
In order to be considered for this list, a business must:
Have a facility in Central Florida
Have at least 15 employees working at the Central Florida facility
Be a publicly or privately held company
Be a for-profit business, a non-profit business, or a government entity
Have been a business for a minimum of one year
The workplace culture found at Marriott Vacations Worldwide contributes a lot to this recognition and their success as a company. They have shaped their company culture around "spirit to serve" and "culture of fun" and employ over 12,139 people. With the focus on creating a global family, they are able to provide incredible vacation experiences for their guests across all Marriott brands.
Marriott Vacations President and CEO Stephen P. Weisz stated:
"Receiving this prestigious award from our hometown newspaper is truly an honor. Our dedication to helping our associates Grow, Thrive and Care, both at work and home, helps this company continue to be respected by our peers and a place where associates can develop their career."
To see what other companies made the Orlando Sentinel's "Top 100 Companies" list and the program, please visit Top100CompaniesORL.com. If you are looking to learn more about Marriott Worldwide, please visit their official website.