Marriott Vacations Worldwide is a 2018 Aon Hewitt Best Employer in Eight Countries
Tuesday, August 21, 2018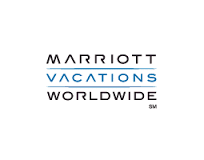 The global talent, retirement, and health solutions business Aon recently announced that Marriott Vacations Club has been named a 2018 Aon Best Employer by Aon Hewitt in the United States, United Kingdom, Thailand, Spain, Ireland, Indonesia, France, and Australia. The brand also received an overall engagement score of 86%, nine points above the Aon Global Best Employer Benchmark.
The Aon Best Employers program has existed for almost 20 years, is backed by more than 40 years of experienced employee research, and is designed to evaluate employer excellence based on employee opinions to measure leadership, performance culture, engagement, and employer brand. By comparing results across organizations around the world, they aim to help brands improve their employee services and relations to become the employer of choice.
Marriott Vacations Worldwide has more than 12,100 associates around the world and has worked towards a successful company culture. With a focus on associate care, Marriott Vacations is able to provide incredible vacation experiences to owners visiting their Marriott Vacation Club, the Ritz-Carlton Destination Club, and Grand Residence by Marriott properties around the world.
Marriott Vacations' President and CEO Stephen P. Weisz stated:
"We are extremely honored to receive this recognition once again. We pride ourselves on cultivating a positive and fun work culture for our associates, as well as keeping employee engagement a top priority. Empowering our associates to express themselves and collaborate with one another is key to our success."
To learn more about the Aon Best Employer program, please visit their official website. For those who are interested in Marriott Worldwide, please visit marriottvacationsworldwide.com.
About Marriott Vacations Worldwide
Marriott Vacations Worldwide is a leader in the vacation ownership industry with 65 resorts in diverse international settings. The brand includes renowned timeshare ownership programs such as Marriott Vacations Club, The Ritz-Carlton Destination Club, and Grand Residences by Marriott. Since entering the industry as a part of Marriott International in 1984, the company has continued to wow professionals and guests with its high standards of excellence.