Marriott Vacations Worldwide CEO Receives Circle of Excellence Lifetime Achievement Award
Tuesday, April 30, 2019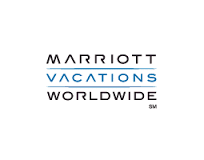 The CEO of Marriott Vacations Worldwide was recently recognized with Circle of Excellence Lifetime Achievement Award at the American Resort Development Association (ARDA) Awards Gala during the annual Convention and Exposition in Orlando, Florida. Marriott Vacations Worldwide was also recognized with several other top ARDA awards during the gala.
The Circle of Excellence Lifetime Achievement Award is given to an individual who shows outstanding leadership, professionalism, creativity, reliability, and ethics in their work environment. The award was given to long-time hospitality professional, Stephen P. Weisz, CEO of Marriott Vacations Worldwide.
Weisz's 46-year career includes more than 20 years in the vacation ownership industry. He personally guided Marriott Vacations Worldwide in establishing itself as a separate, public company in the spin-off from Marriott International, Inc. in 2011. He also led the strategic initiative for Marriott Vacations Worldwide to acquire ILG, Inc. in 2018.
Weisz commented:
"It's an incredible honor to be awarded the ACE Lifetime Achievement Award from ARDA and see so many of our team members recognized as well. I strive each day to make a significant and positive impact on our industry, in our organization and within our community. I am privileged to have a dedicated team of associates who help me make a difference every single day, and to provide our Owners, Members and guests with valuable services that allow them to spend quality time with the ones they love. I pledge to continue working toward a positive future for all of us in the vacation ownership industry."
In addition to the Circle of Excellence Lifetime Achievement Award, the Customer Advocacy Team at Marriott Vacations Worldwide was presented with the ACE Customer Service Award. This is given to customer services teams that display the highest level of excellence and show incredible success in supporting Owners, Members, and guests.
Other awards Marriott Vacations Worldwide took home at the ARDA Awards Gala include:
Special Event: Owner or Guest Event – Marriott Vacation Club 2018 Boca Raton Concours d'Elegance
Sales Training Program – Salesmanship Sales Excellence
Refurbishment: Common Area – Marriott's Aruba Ocean Club Lobby
Human Resources Professional – Zalifa Fazal
Housekeeping Team Member – Sandy Javier
Learn more about Marriott Vacations Worldwide on their official website.