Marriott Vacation Club, Sheraton Vacation Club, and Westin Vacation Club Resorts Found in World's Top Destinations
Wednesday, July 3, 2019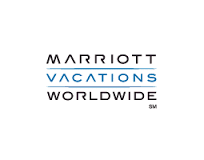 The US News & World Report released its annual rankings of the best vacation destinations in the world. The new rankings highlight World's Best Places to Visit, Best Weekend Getaways, Best Foodie Destinations in the U.S.A., Best Romantic Getaways, and more. Marriott, Sheraton, and Westin vacation ownership properties are all featured in these rankings.
Ed Kinney, global vice president, corporate affairs and communications, Marriott Vacations Worldwide Corporation, commented:
"We're proud to be located in the top destinations around the world. With our great brands and resorts, our Owners and guests can enjoy and explore the most sought-after vacation locations. From family-friendly getaways to exciting nightlife hotspots, our resorts and properties are found in cities that top U.S. News & World Report's lists. Each of them offer the perfect backdrop for discovering why these travel must-sees have earned their number one ranking."
Marriott Vacation Club features timeshare resorts throughout the US, Caribbean, Europe, Asia, and Australia. Some of the Marriott vacation ownership resorts in favorite destinations include:
Marriott's Village d'Ile-de-France in Paris – No. 1 World's Best Places to Visit
Marriott's Maui Ocean Club in Maui – No. 1 Best Beaches in the USA
Marriott's Grande Chateau in Las Vegas – No. 1 Best Nightlife Scene in the USA
Marriott's Mountain Valley Lodge in Breckenridge, Colorado – No. 1 Best Ski Vacations in the USA
Marriott Vacation Club Pulse is the city-centric brand extension of Marriott Vacation Club. These locations are features in the heart of exciting and highly ranked cities including NYC, San Diego, Boston, and San Francisco.
West Vacation Club features more than 2,000 units across some of the most sought-after destinations. The brand is known for their Heavenly Beds, WestinWORKOUT, and Heavenly Spa treatments. Some of the Westin resorts in top destinations include:
The Westin Lagunamar Ocean Resort in Cancun, Mexico – No. 1 Best Spring Break Destinations
The Westin Nanea Ocean Villas in Maui – No. 1 Best Places to Visit in November
The Westin St. John Resort Villas in the US Virgin Islands – No. 1 Best Family Vacations, Caribbean
Sheraton Vacation Club provides exciting family-friendly fun in top places like Florida, South Carolina, and Colorado. The Sheraton resorts are all part of the Vistana Signature Network. Some of their resorts in top destinations are:
Sheraton Vistana Resort in Orlando – No. 1 Best Family Vacations in the USA
Sheraton Vistana Villages in Orlando – No. 1 Best Winter Family Vacations
Sheraton Kauai Resort in Kauai – No. 1 Best Romantic Getaways in the USA
Owners and guests within the Marriott Vacation Club, Westin Vacation Club, and Sheraton Vacation Club, have access to an incredible portfolio of resort properties across 49 destinations worldwide. Visit the Marriott website, the Westin website, and the Sheraton website to learn more.