Wyndham Destinations Announces Timeshare Exchange Program Rebranding
Friday, November 20, 2020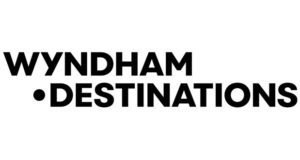 Wyndham has just rebranded its Dial An Exchange (DAE) program to include new and improved benefits such as the ability for its timeshare owners to exchange their vacation ownership for other vacation experiences.
Under the new name 7Across, Wyndham Destination has improved the flexibility of its program and now allows its owners to trade their annual allotted vacation ownership week(s) or points for experiences outside of their resort. 7Across is available to Wyndham Destination owners as well as members of other affiliated programs. Timeshare owners are provided with a free sign-up and non-owners can gain access for an annual fee with the Gold membership.
With this exchange, members are able to deposit their timeshare and book stays at any of the thousands of resorts offered. Additionally, members can utilize 'Bonus Weeks' which are unlimited, short-notice, discounted vacations booked within six months of check-in. These vacations do not require a trade of a timeshare owner's personal timeshare week(s)/points and can also be shared with friends and family members.
7Across members will also have access to the program's 'Rentals' option which provides discounted stays at Wyndham-affiliated and non-affiliated resorts, and the 'Fix It or Flex It' program to cancel or reschedule their booked vacations without penalty.
Amy Lipka, 7Across' Managing Director was excited to discuss the rebranding:
"Timeshare owners know that vacation ownership is one of the best ways to explore more of the world, and 7Across boosts the advantages of timeshares with even more possibilities."
Lipka added that members can swap their vacation weeks with others and be offered discounted stays at more than 600,000 hotels around the globe.
To learn more about Wyndham and 7Across, please visit the brand's official website.