Marriott Vacations Worldwide CEO Stephen P. Weisz Receives Charles Andrews Memorial Hospitality Award for Community Leadership
Monday, January 18, 2021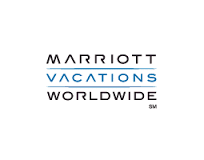 The Central Florida Hotel & Lodging Association (CFHLA) has honored Marriott Vacations Worldwide CEO Stephen P. Weisz with the Charles Andrews Memorial Hospitality Award for Community Leadership. Weisz was presented with this award at the CFHLA Members of the Year Awards Ceremony hosted in Orlando, Florida.
Named after the first CFHLA Board of Directors Chairperson, Charles Andrews, this CFHLA award is the top recognition presented by the organization as it focuses on the contributions and achievements an individual provides to the Central Florida hospitality industry and surrounding community. Other recipients of this award include former Governor Jeb Bush, Orlando Magic CEO Alex Martins, Orlando Mayor Budder Dyer, and Walt Disney.
Weisz was excited to discuss this accomplishment:
"I'm incredibly honored and, quite frankly, very humbled to receive this award and be among the extraordinary list of individuals who have received this recognition. I truly appreciate and believe in the CFHLA's mission of 'advancing tourism and the community through hospitality.' Those of us in the hospitality industry understand it's not just about checking people in and out, it's about finding a place in the community where we can thrive and grow and give back."
Weisz graduated from Cornell University with a Bachelor of Science in Hotel Administration and joined the Marriott International team in 1972. For 39 of his 48-year career, he has been a vital member of the Marriott organization in his several executive positions including serving as president of Marriott Vacation Club International from December 1996 through late 2011 when Marriott Vacations Worldwide Corporation was created as a separate, public company from Marriott International, Inc. Weisz also helped lead the acquisition of ILG, Inc. in 2018. Now, the company has more than 660,000 owners and members, seven vacation ownership brands, over 100 resorts in destinations around the world, and additional management of over 160 resorts and accommodation options. Marriott's brands also have exchange network partnerships which include access to over 3,200 resorts thanks to its 1.8 million Members.
About Marriott Vacations
As a leader in the vacation industry, Marriott Vacations Worldwide Corporation provides a number of travel services including vacation ownership, rentals, exchange, property management, and more. Within its seven ownership brands, Marriott has a vast portfolio of resort options for its owners and guests to explore around the globe. To learn more, please visit Marriott's official website.